Sharing News
One of the biggest challenges people have in business is patience. Obviously I know how exciting it is to announce a new brand, a new product or service, or an event. But if you gain momentum when sharing exciting news with the world, and the event, or products/service you are announcing is not ready on time or does not happen, where does this leave you? Probably with disappointed people, who think you have let them down.
Some Examples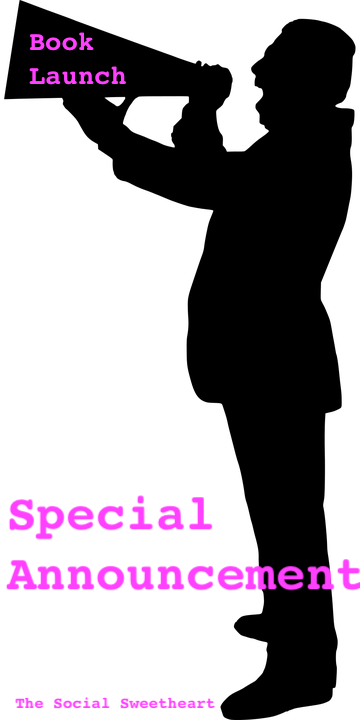 An Event
If you are in the process of writing a book, that takes planning, preparation, and prioritizing where your time is concerned.
I suggest to my clients that it is a good idea to work backwards. For instance, if you plan on having a book launch in June 2020 and you have not even started writing the book in January 2020 work on a map of what you have to do to achieve this goal, along with the dates things have to start and be completed by.
June 1st Book Launch
May 21st Received Published Books
May 2nd Reserve location for book launch
May 1st send transcript to printer
April 20th Editing
April 2nd Graphics
January 30th Start writing book
A very simple example of some of the tasks involved to give you an idea how to be prepared for the book launch. You can see there is quite decent intervals between each task, which leaves room for unexpected emergencies. My date for inviting clients or members of the public to my book launch would be May 22nd once I had had time to check the published books I have received are all in order. That time frame means invited guests can mark their calendars well in advance.
Being prepared and having set goals offers you more chance of success. If you had not planned ahead and your book was not ready in time, you would have to disappoint your guests whom you had invited to your book launch. This would not do your reputation any good.
New Product
You are an IT organization and have developed a new product. The excitement is too much to contain. You email all your clients and you share online that you have developed an amazing App that will help them in many ways. In your hurry to get your new product to the market you have not tested it properly, cut corners, in fact. You failed to try the App in Beta first, to trial it in the final stages of development. You may even have sponsors on board happy to support you. You roll out the App and it fails. This is unfortunate, but if you had at least tested the App for a couple of weeks to see if there were any issues to be resolved, at least you might have been spared the disappointment. This has led, in the past, to clients and sponsors not being willing to purchase something of this nature due to the past failures.
Be Ready, Be Prepared
I often use the analogy of a coffee shop when I am mentoring business owners. If I invited you to my friends new coffee shop, and another 60 or so of my trusted connections I would be helping my friend out. But, if when we get there there is a stand alone building, we walk in, and there is nothing ready for us, we would be very disappointed. No chairs, tables, cups, coffee, servers, branding of any sort, just an empty building which one day should be coffee shop. I would not be happy with my friend, who had given me the impression that the new coffee shop was ready to be showcased. The likelihood of all 60 people returning when it was ready is quite small.
Patience is a Virtue
Your success does depend on what you do, when do you do it, how you do it, and how well you do it. Be patient it will pay off big time!