Deciding to Write a Book
As a published author, I have written three books so far, my most recent one is for sale on Amazon.
My first book, A Life Like Mine,  had been a goal I had set not long after I decided to start my first business Motivational Steps, that was in 2001. Unfortunately I had no budget at all to spend on anything, let alone writing and publishing a book so I put that goal on hold. That is until someone came along with an offer I thought I could not refuse.
The awesome offer I was introduced to was to pay $3,000 for one chapter in a book, and other people in the same line of work as me would also write one chapter. Thank goodness I did not have $3,000 to spend on that not so awesome opportunity. I declined and in 2004 I wrote my very first book, A Life Like Mine, and it cost a lot less than $3,000.
Why Did I Write my First Book?
As I mentioned in my earlier chapter I knew I wanted to write a book, but the time was not right. In 2004 I married my soul-mate in July. August saw me being advised by my health professionals that to prevent further cancers having a complete hysterectomy would be a form of prevention. October 2004 saw me endure that awful operation, but I knew it was in my best interested. Having six weeks bed rest meant I had time on my hands, so that is when, and why I wrote my first book, A Life Like Mine.
My Second Book
I wrote my second book, The APE Philosophy, for everything money can't buy, in 2007. The topic is something I have been passionate about for a long time and once again the time was right. Coincidentally, I had almost died from a kidney infection in 2007, but that was not the reason I wrote my second book.
How Long Does it Take to Write a Book?
When you decide to write your book the length of the time it takes you to write your book is up to you. Whether you have a lot of research to do, or whether you can't find the time to devote to writing, it's about the choices you make. I have known people take years to write a book, and never actually got to the point of publishing it. Others take years and do publish eventually. I prefer to get on with it and set aside time to write each day.
Where do You Start?
Decide what topic you want to write about ( non fiction or fiction)
Research Self Publishing, which is very popular these days, versus a large Publishing House. Each has their own pro's and con's. Unless you have a Harry Potter, as an example, to share it does take a lot of time and patience to get a Publisher to even take a look at your book. Self publishing companies often offer packages that you can chose from, to suit your budget. Things like graphic design, distribution to name a few of the things they offer.
Research Titles of other books already published before you decide on a title.
Set a goal to start writing
I tend not to write my chapters starting at chapter 1, in fact it's a bit like getting all the jig saw puzzle pieces in the right order when I write books. It's easier, for me, to start writing where my thought process takes me. When I have written the whole book I decide which puzzle piece fits where, i.e. Chapter 1 and so on. Starting at the beginning of your story is not necessarily the only way to do it.
Editing Your Book
You can edit the book yourself, and that's OK but I do suggest that you find someone you trust, to double check the editing you did for your own book. There are paid editors, or you can ask a trusted friend. Either way, always check the editing you have done as well as the editing someone else did for you. There will always be mistakes in your book, that's natural and can't be helped.
Now What?
It depends on if you are selling your book yourself, via your own website, at conferences, trade shows, or via an online resource such as Amazon. Ultimately you need to get the word out and consistently advertise your book and encourage people to purchase it.
I sold my first two books direct from my own website and when I spoke at conferences. Giving books away for charity events is a great way to gain exposure for your book and your business.
For my third published book I decided to sell from Amazon, and I also have a Kindle Edition and an Apple iBooks version. I have never looked back and I am thrilled to say my book is a best seller in the education section of Amazon. Individuals and organizations purchase my book. A lot of business purchase my book in bulk, 100 or more and receive either a discount or a chance for me to present at their event.
My third book was a best seller on Amazon, which made me very proud. Business Networking in a Nutshell, Secrets From The Social Sweetheart, is a very popular book and helps many people.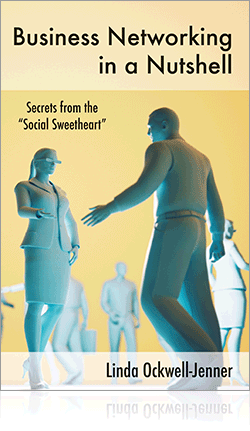 The Time is Right to Write Your Own Book
Your published book can be a wonderful way to gain exposure and share your expertise, which in turn offers you brand credibility and more exposure.
Whether you write a book for your business or personal needs, it should be a fun experience. If your heart is not in it, then you probably will drag your feet and end up having a half finished book, never to be written completely.
Set a goal, decide on the vision for your book and just do it. I did and look at me now.