There is a great quote by Oscar Wilde "Imitation is the sincerest form of flattery that mediocrity can pay to greatness". What does this mean? People admire your business, brand, products and services and want to be just like you. Why is this? They can't see why they should re-invent the wheel, and this is OK. But, they lose out. By not being unique and different and having their own concept they are, in reality, helping your business thrive.
You know you have made it when people imitate you and try to copy what you do and how you do it. But, that's one thing no one can do. Your business was born of you, and your ideas, your thought processes and everything about your business cannot be stolen.
It's not 'what you do' it's how you do it. From the inception of your business, it's your brand, your message, no one can imitate that to perfection, but they can try. Feel confident your brand is strong and people recognize it, if you don't start working on that today.
Getting to know people in the same business as us is a great way to gain friends, partners, alliances, and mentors. Every business is different, whether it's the price point, or the actual products and services. Know what your competitors do best, know that you can trust them to refer clients to you that they cannot service. It is a win win situation.
Competitors are the best way to keep us on our toes and to remind us that we should never become complacent, and we can also learn from them, what not to do and what we might want to change for the better.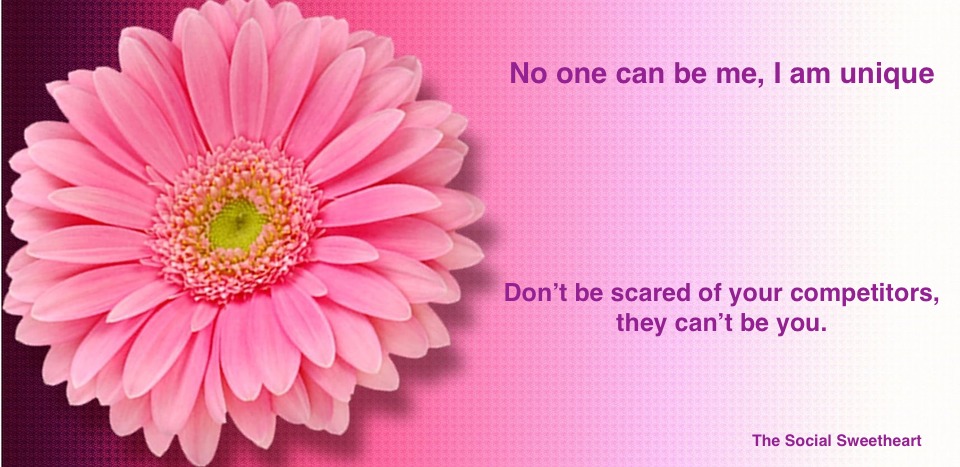 Take the compliment that you are offered, people admire you and want to be just like you, congratulations!